Get rid of the curls without using heat and smooth the hair naturally with this homemade mask. Over the years hair has been the trend in hair styles and achieving it does not have to be a cumbersome process.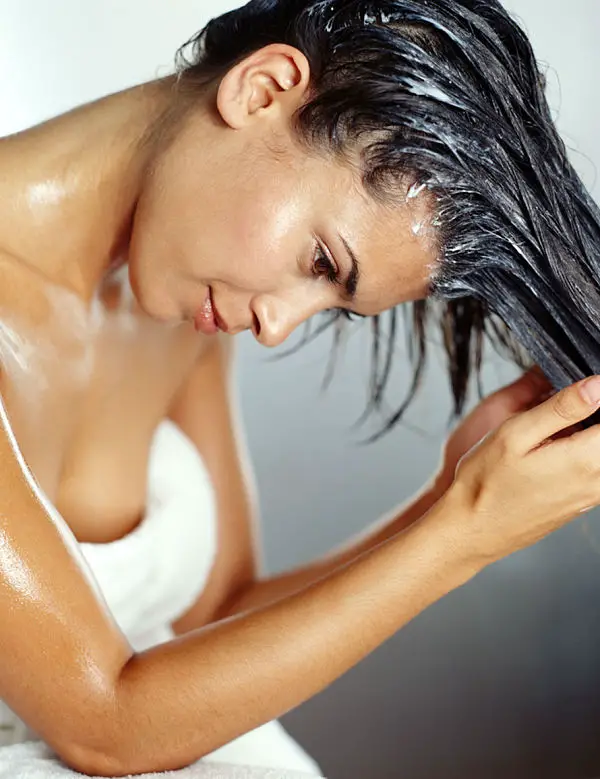 Generally we straighten the hair with irons and dryers, but we apply heat to the strands and recover them with difficulty. Fortunately, the solution to most of our problems is in the kitchen, but many times we do not know.
In this article we present you an easy-to-prepare homemade mask to avoid aggressive procedures against the hair. It is advisable to apply it at least twice a month as a regenerative treatment for hair. But if you are looking to straighten your hair constantly, you can apply it every weekend.
The idea is to allow your hair to rest and recover from the mistreatment caused by heat and other chemicals so do not dismiss this tip.
Home Hair Mask
Taking care of your hair is essential to maintain your personal aesthetics. There are many types of masks for hair regeneration and the applications are really useful to keep you healthy, strong, bright and beautiful. But, in this article we present a mask that in addition to this, allow you to straighten your hair naturally. You only need: 1 ripe banana, 1 egg, 2 tablespoons olive oil and 2 tablespoons whole milk and foil.
Preparation and method of use
In a bowl, cut the banana into pieces and grind with the help of a fork. There cannot be lumps.
Incorporate the egg, including the yolk and stir until blended.
Finally add the 2 tablespoons of olive oil and the 2 tablespoons of whole milk.
Mix all ingredients well and let stand for 10 minutes.
Apply on dry and untangled hair by massaging down to stretch and over the scalp.
Comb by smoothing it and then roll up around the head like a roll and wrap in foil to give warmth.
Wait 30 minutes and wash your hair with shampoo and conditioner as usual.
Remove the water with a towel and wait for it to dry completely.
Pass the iron to a low temperature, depending on the thickness of your strands to perfect the smoothing.
Why it Works
It turns out that every ingredient has perfect properties for hair. The banana, for example, is rich in phosphorus, potassium and iron. Provides elasticity to the hair and prevents open ends.
The egg, on the other hand, is a source of protein, vitamins A, B and healthy fats. It is a natural moisturizer, ideal for dry and brittle hair. Milk is rich in calcium, magnesium and protein that promote growth and strengthen the root.
And finally the olive oil, among other properties, it contains vitamin E, a great exfoliator that promotes growth and shine.