Forget about the flu vaccine, since it was recently found to be harmful to the body. A cream like this natural antibiotic made from more than 50 cloves of garlic, onion, thyme and lemon will destroy almost any virus that comes your way including the cold and flu.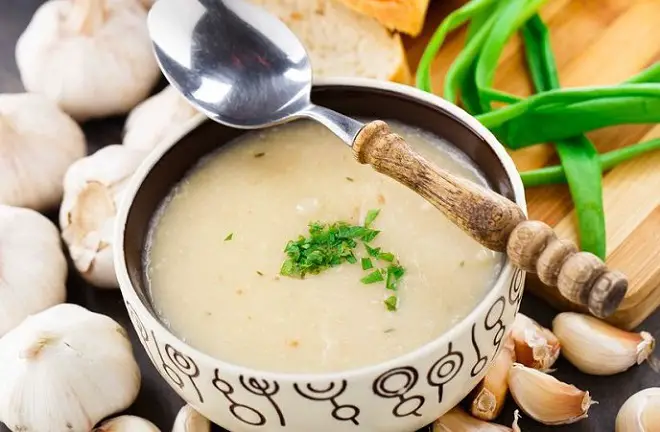 While we sneeze and cough all throughout these dark, contagious months, garlic has been praised for its powers to stop viruses. It has earned a reputation as a destroyer of viruses thanks to one of its chemical components: allicin.
The power of allicin – principal component of garlic
When crushed, alliin is converted into allicin. Research has shown that allicin helps to reduce cholesterol and blood pressure and also helps prevent the formation of blood clots. Garlic also may reduce the risk of developing atherosclerosis (hardening of the arteries).
The compounds in this familiar bulb kill many organisms, including bacteria and viruses that cause ear aches, flu and the cold. Research suggests that garlic is also effective against digestive illness and diarrhea. What's more, other studies suggest that this common spice can help prevent the formation of cancer.
This chemical substance has been known for a long time for its antibacterial and antifungal powers. Because of this, people assume that it will strengthen their immune system. There are many people who simply crush garlic, mixing it with olive oil, and spread it on bread. There are other ways to use garlic to treat illnesses, for example teas, juices, creams or soups as well.
Today we present for you a healthy and medicinal recipe for cream of garlic which is nothing like ordinary antibiotics. On the contrary, this recipe has no side effects and is simply exquisite.
Cream of garlic as a natural antibiotic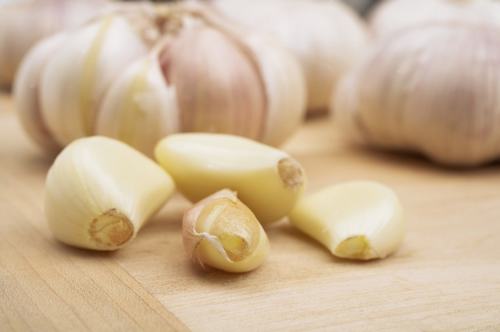 Ingredients
Serves 4
26 cloves of garlic (unpeeled)
2 tablespoons of olive oil
2 tablespoons (1/4 stick) of organic butter (free range)
½ teaspoon of cayenne pepper
½ cup of fresh ginger
2 ¼ cups of sliced onion
1 ½ teaspoons of fresh chopped thyme
26 cloves of garlic, peeled
½ cup of coconut milk  How to make coconut milk
3 ½ cups of organic vegetable broth
4 slices of lemon
Instructions
Preheat the oven to 350° F (180° C). Put 26 cloves of unpeeled garlic on a small glass dish to bake. Add 2 tablespoons of olive oil and sprinkle with sea salt and toss to coat. Cover the baking dish well with aluminum foil and bake until the garlic is brown and tender, about 45 minutes. Squeeze the garlic with your fingers to release the cloves. Transfer them to a small bowl.
Melt the butter in a large pot on medium-high heat. Add the onion, thyme, ginger, and cayenne powder and cook until the onions are translucent, about 6 minutes. Add the roasted garlic and 26 cloves of raw peeled garlic and cook for 3 minutes. Add the vegetable broth; cover and cook on low heat until the garlic is tender, about 20 minutes. Once they are tender, grind the mixture in a blender until smooth.
Return the blended mixture to the pot; add the coconut milk and return to low heat. Season with salt and pepper for flavor.
Squeeze the juice of a lemon onto each plate with garlic cream and serve. It can be prepared one day in advance. Cover and refrigerate. Reheat on medium heat, stirring occasionally.
Also try our recipe for anti-inflammatory cream of carrot, an exquisite cream which contains turmeric, and also our recipe for cream of zucchini which is excellent as part of an elimination diet.